With just one day until the release of the Eclipse DLC, Activision has been on the ball about trying to create hype. Just this morning, they released a new gameplay trailer for the multiplayer maps (Knockout, Spire, Rift, and Verge), which can be viewed below. Don't get too excited, though, because while Activision's footage is quite expansive compared to their previous 18-second clips, it still pales in comparison to the map walkthroughs done by TmarTn, Ali-A, and even MrRoflWaffles.
Also today, Treyarch invited a couple professional football players to the studio in order to (hopefully) add to the hype. The players are running back Matt Forte and quarterback Todd Gurley of the New York Jets and Los Angeles Rams, respectively, and they'll be playing the maps today at 1:30 PDT on the Call of Duty Twitch channel!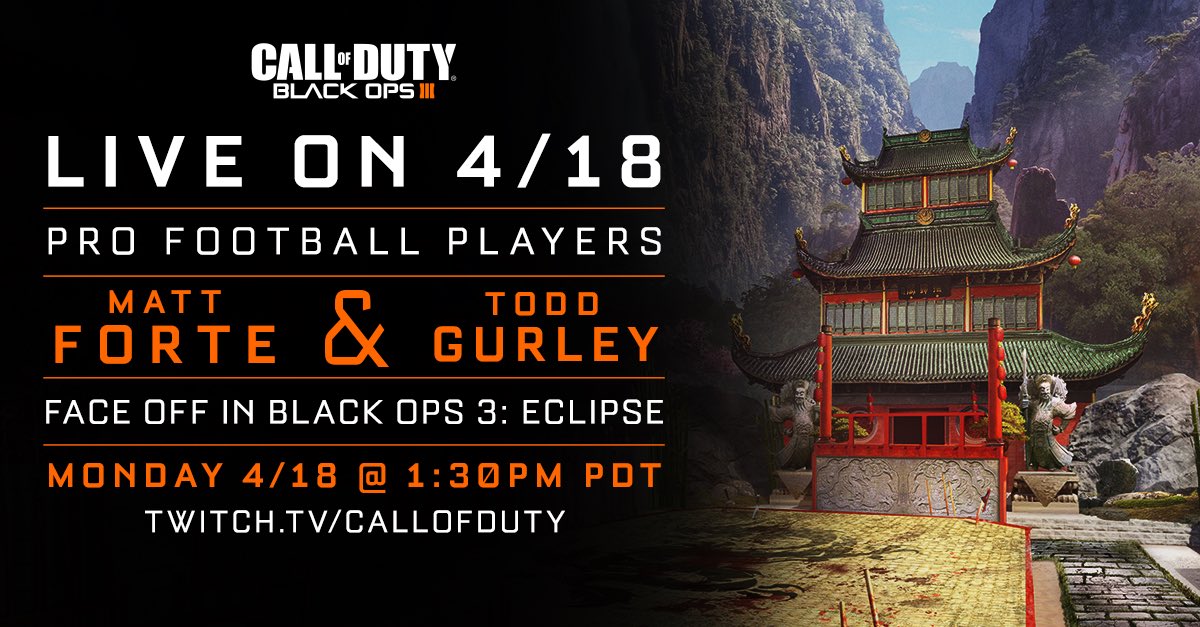 With all of the new map footage, how's everyone feeling about Eclipse?