A few days ago I posed a question to the CoDz Community: Is there someone behind the scenes that is controlling everything that we do not know? And if there is, what are their intentions? Today, I will lay out evidence indicating that this mystery man is none other than Dr. Maxis himself.
Dr. Maxis is a very shady figure that no one knows a lot about. His intentions seem to be better than Richtofen's but we cannot be sure of that until the time comes. But there are many things that stand out to show that Maxis is not an innocent scientist who is trying "to save mankind" as he states in a message. With this post, I suggest that Dr. Maxis is a very evil man with malicious intentions that we can't even dream of understanding at this point.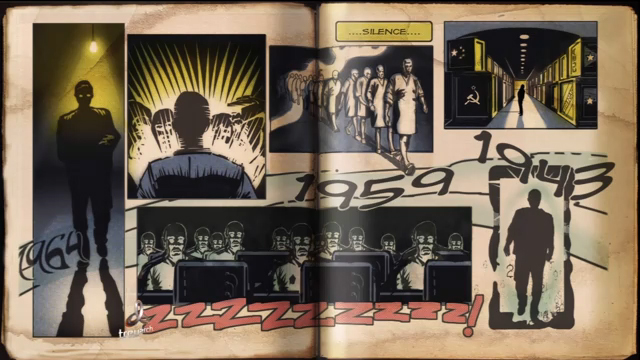 As you all know, this is the Nacht Der Untoten loading screen. This mystery man, whoever it is, has been around since the beginning. Of the characters that we know, Maxis fits that description. He was there when the zombies were made. He's been involved in their development and trying to create a massive, controllable undead army.
Maxis has been around all the maps, working his ways and making sure what he wants done is complete. He did not just randomly appear in the Moon machines. He's been here this whole time. In this loading screen, we see him working on a project and also in a portal of sorts. And as we go throughout the next maps, he is still overseeing everything, as see in the Call of the Dead and Shangri-La loading screens.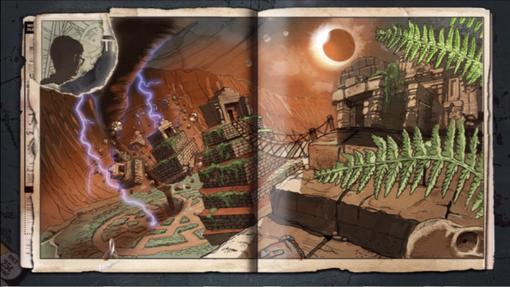 But loading screen theories aren't the reason that I came up with this very interesting theory, but in-game evidence suggests this also.
This dark picture is the tower in TranZit after completing the Maxis side. As you can see, the orangish-red light shoots up the tower. This says that the color representing Maxis is an orangish-red color, the complete opposite of Richtofen's blue. Now why is this significant? I've begun to notice that red is appearing everywhere in the story, starting at Shangri-la. In Shangri-la, we had the first appearance of a red perk as monkeys would steal our power ups and run away with them.
Red power ups also appear in Moon, but for the life of me I can't find a picture.
We also had a red insta-kill that appears in TranZit. Maxis sends help to the heroes through red power ups.
But FatedTitan! In Shangri-la and Moon, the red power ups hurt you and definitely aren't helpful! Why is the red insta kill helpful then? Great question! Let's answer it.
In Black Ops, we are our original group of four going to help Richtofen complete his master plan. Maxis knows what Richtofen is trying to do and uses red power ups to be a detriment to the players. He doesn't want Samantha to not be in control of the zombies. As we turn to Black Ops 2 zombies, Samantha is no longer in control. Maxis uses his red power ups/perks to help the player because his goal is still the same...to stop Dr. Richtofen. He uses the new group to help him complete his plan to stop Richtofen. That is why he helps in Black Ops 2, but hurts in Black Ops.
But FatedTitan! I get what you're saying, but there's an issue. Maxis is dead! He's only in electronics! He can't give out power ups or perks. He doesn't have that type of control! Another great question. Let's explore it.
First, Maxis was shot in front of the MPD on Moon. The pyramid is powered by souls, meaning that Maxis' soul was absorbed into the device. Now where do these souls go? These souls are absorbed by the person in the device. That means that Maxis' soul was absorbed by Samantha. Samantha, being his daughter, gave him some power as well. Think of it as a split soul body. The best example of this that I can give is something like in Full Metal Alchemist: Brotherhood, where Ling partners with Greed to share his body for power. So Samantha does still have control of the zombies, but Maxis is behind the scenes, telling his daughter what to do. This is why he can give out power ups and such. He has some control, but not all control.
But there's more. When filling the containers during the Big Bang Theory Easter Egg, Samantha shouts many interesting quotes, such as
-"You will never succeed in this, Edward!"
-"The blackness will swallow your pride! Something far more terrible than you lies here!"
-"Edward! You will tremble in fear! I'll slice you apart and expose your rotten innards so you will be judged for what you have become!"
-"The earth's destruction will lie in your hands, Edward! Your fault!"
http://callofduty.wi... ... Transcript
So what can we gather from these quotes?
1. Samantha knows Maxis' plans to destroy the earth if she loses power.
2. Something far more evil than Samantha lies there. Maxis is far more evil than Samantha and she would know this because of the time she has spent with him in her body.
3. Also, Samantha calls him Edward over and over again. What child calls an adult by their first name? It's extremely rare. But Dr. Maxis has always called him Edward. Maxis could be influencing her into what she says as well.
As Richtofen gained control, he was still in Samantha's body. So there is a struggle for control within the body. Richtofen obviously has the most control, since as the souls switched bodies, he became the dominant soul, but Maxis is still present. This is why he can still communicate and give power ups to players.
And now, let's look at Mob of the Dead.
Now we all know that Alcatraz Island is set way back in the early 1940s(from what we know at this time). So Maxis is not in Samantha's body yet. So why are the mystery box, zombies eyes, and this tomahawk power up all red? I point you back to the beginning.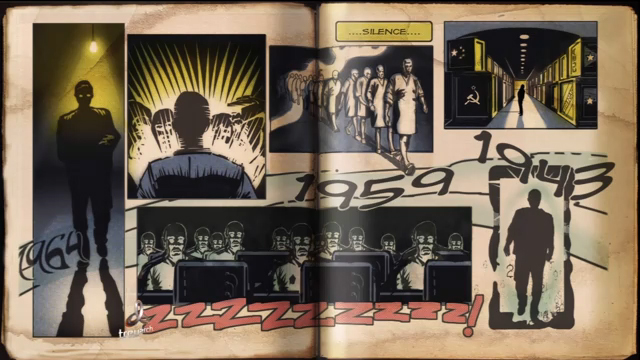 As I stated at the beginning, Maxis has been in control the whole time. He was there when zombies were created. My guess is that Maxis was in control of the zombies before anyone was in a device. He was the one who trained them at Kino. He was the one who tried to create an undead army. It only makes sense that before anyone took control, he was in control. Now how he did this is beyond me. But this is what makes sense. He was in a position of power and continually was researching zombies.
So if Alcatraz Island is in the 40s, as we suspect, perhaps the red mystery box light, the red eyes, and the red perks all point toward Maxis being in control of the zombies.
But as all readers can guess right now, this is all a theory. No one can prove any of this without more information that would come out later in new maps. But let's stop here and take a new perspective on this.
Let's say that all of this is correct. So what are his intentions?
I think that without question, we can assume that Maxis' intentions are evil. In Moon, we hear Samantha scream, "The blackness will swallow your pride! Something far more terrible than you lies here!" He's is very evil, as this quote shows. But not only that, we can look at the TranZit quotes from the crazy man in the radio. He states:
"You think you're so smart, huh? You think you can manipulate everybody into doing what you want but we know the truth!...you're calculated works and your sniffzler agents. You mean to destroy this planet and kill us all! We're not gonna help! No way no how! So yea...keep talking. But no one's gonna hear you cuz we destroyed everything...everything electronic starting with evil radio box thing!"
2:43
Many have thought that this is talking about Richtofen, but Maxis is the one who communicates through electronics, not Richtofen! So according to this radio, this man believes that Maxis has plans to destroy the planet and kill everyone! This just goes to show his intentions are very evil. This man could even be more evil than Dr. Richtofen!
So if we want to find his intention, look in the previous quote. He wants to destroy the planet and kill everyone.
But FatedTitan! If this is true, didn't he already accomplish this? Great question! You would think that this is true. He destroyed the planet by sending the rockets to earth to destroy the world and stop Richtofen's control of the zombies. But this character is saying this quote after the rockets have hit earth. So the world, in this sense, has already been destroyed. So what does the man mean?
So this can't mean that he literally wants to destroy the world. Maxis must want something else. Maxis doesn't just want to destroy the world. He wants control of the zombies as well. He wants to be a god. And this goes back to an earlier point.
Maxis is still in Samantha's body, but not with her soul. That means that there is a struggle occurring for power. Maxis and Richtofen fighting for control of Samantha's body. And this could be what we're trying to do with this trichotomous system. Whichever side we choose could give control to them.
So in conclusion, Maxis is the man who is behind it all. He created the zombies and is the reason that we have the red glow in Mob of the Dead and the red power ups throughout maps. I didn't want to go into this too much, but perhaps the monkeys were sent by Maxis since they steal the power ups and they become red, but also explode in a red glow on Ascension. He's been here forever watching, making sure everything went according to his plans.
Thanks for reading this and I would love your comments.